The Flying Trout Boutique Lodge is nestled in the picturesque surrounds of Acacia Bay, just five kilometres west of the Taupo township. The Lodge offers guests that perfect hideaway where you can immerse yourself in the peacefulness and tranquillity of this little hidden gem.
This beautifully styled home is the creation of Robert and Linaire Shaw. Upon discovering this little treasure they set about bringing Th Flying Trout Boutique Lodge to life. They poured all their love and energy into creating this beautifully elegant and sophisticated home for guests to come and enjoy.
The lodge opened its doors in September 2015 and quickly became ranked among the best luxury accommodation in Taupo, quickly catapulting from #38 to #3 on Tripadvisor. In 2017, The Flying Trout Boutique Lodge was also honoured to receive the 2017 Luxury Boutique Hotel Award.
The lodge is as interesting as it is beautiful, with a peaceful, calming energy that surrounds guests as soon as you enter the gates
Everywhere you look, the Lake Taupo accommodation is alive with the inspiration, dedication and stylish flair that Linaire introduced to the property. Classy, sophisticated and unique, the lodge is full of timeless furniture, hand-crafted pieces and captivating artwork.
With great sadness and sorrow, Linaire was diagnosed with a terminal illness in November 2016. After a heartbreaking fight with cancer, Linaire sadly lost her battle and passed away in April 2018.
Following a time of reflection and healing, Robert made the courageous decision to continue the dream that he and Linaire shared; to build and run a highly successful bed and breakfast lodge that both they and their guests adore. Rob's sister, Karen, returned home from Australia to support him and together they have fulfilled the couples' dream.
Rob and Karen welcome you to immerse yourself in the extraordinary sense of peace, romance and escape that can only be found at the magnificent Flying Trout Boutique Lodge, the ultimate Lake Taupo accommodation.
Rob & Linaire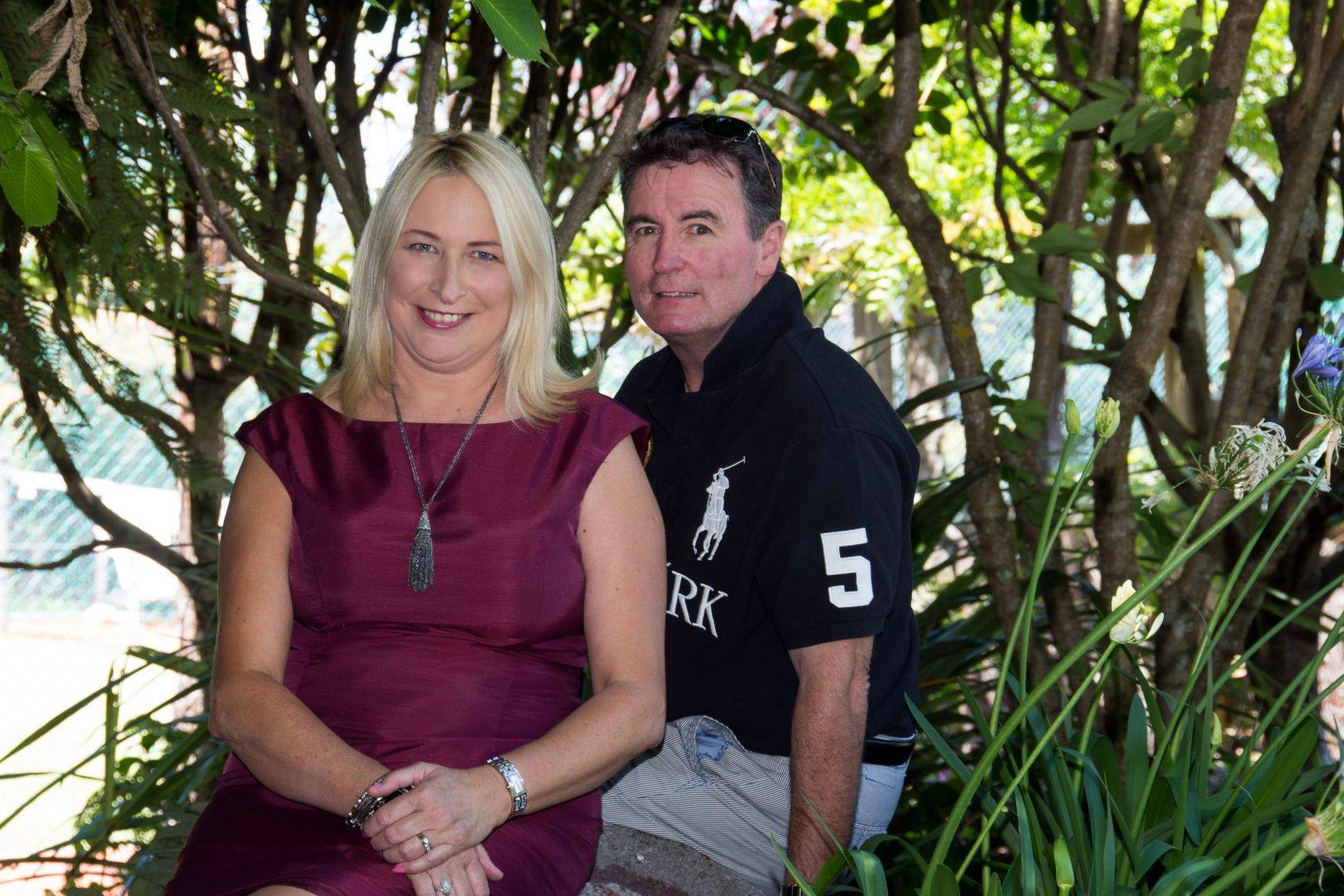 Karen & Linaire