Here at The Flying Trout Boutique Lodge from the moment you turn into the driveway you are entering another world, one of peace, calm and tranquility. Free guest parking awaits you right in front of the Lodge. As you enter the Lodge you will be greeted by your hosts, Rob and Karen Shaw (brother & sister) who will give you a tour of the Lodge before showing you to your suite.
From the amazing views of the lounge to the beauty and charm of the dining room you will see tastefully decorated artwork all around you. Fancy a game of billiard or snooker in the billiard room on our full sized table then challenge yourselves to the odd game or two. It that works up a thirst then help yourself to our fully stocked bar. We run an honesty system so you never need to come and ask us when you feel thirsty.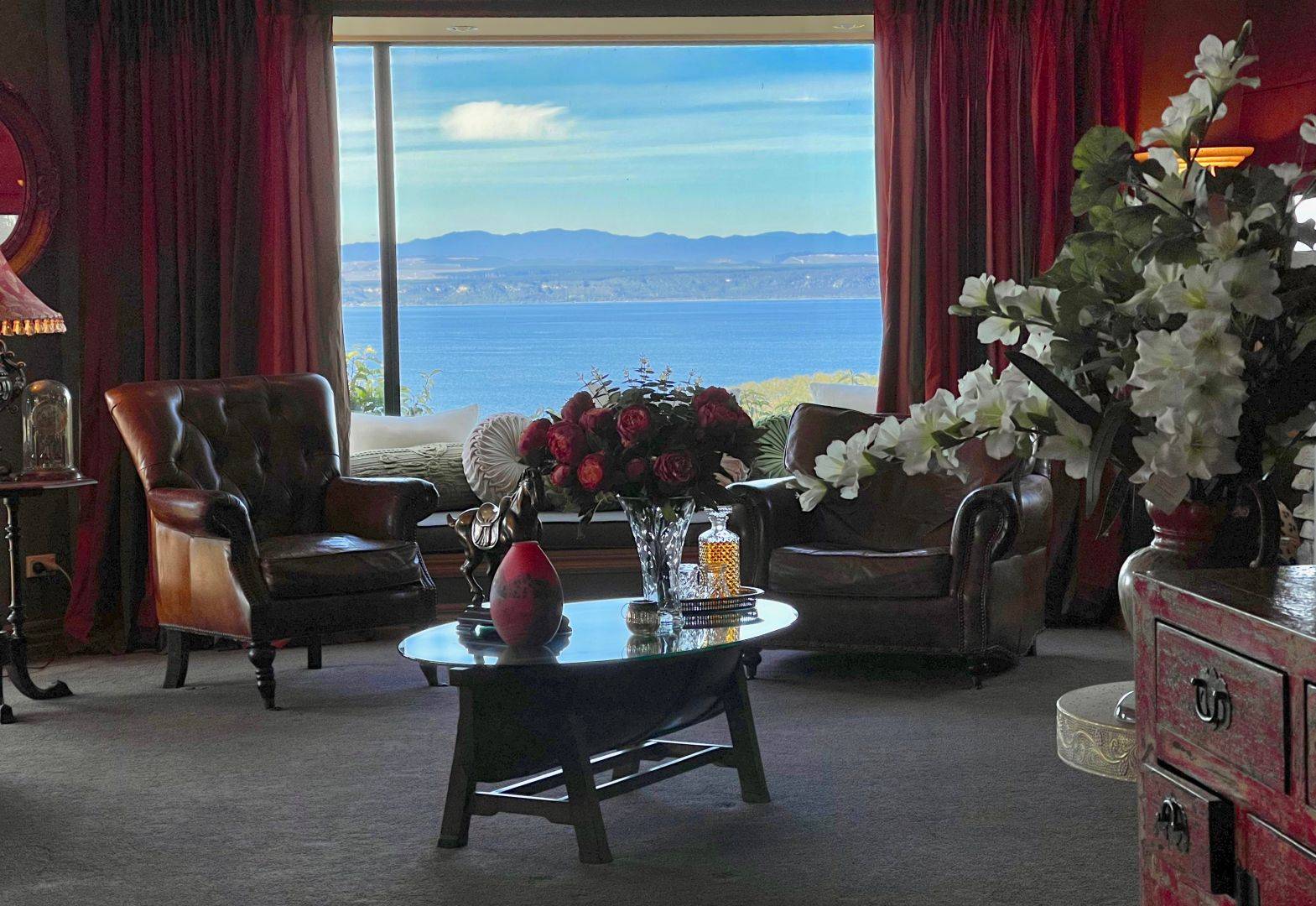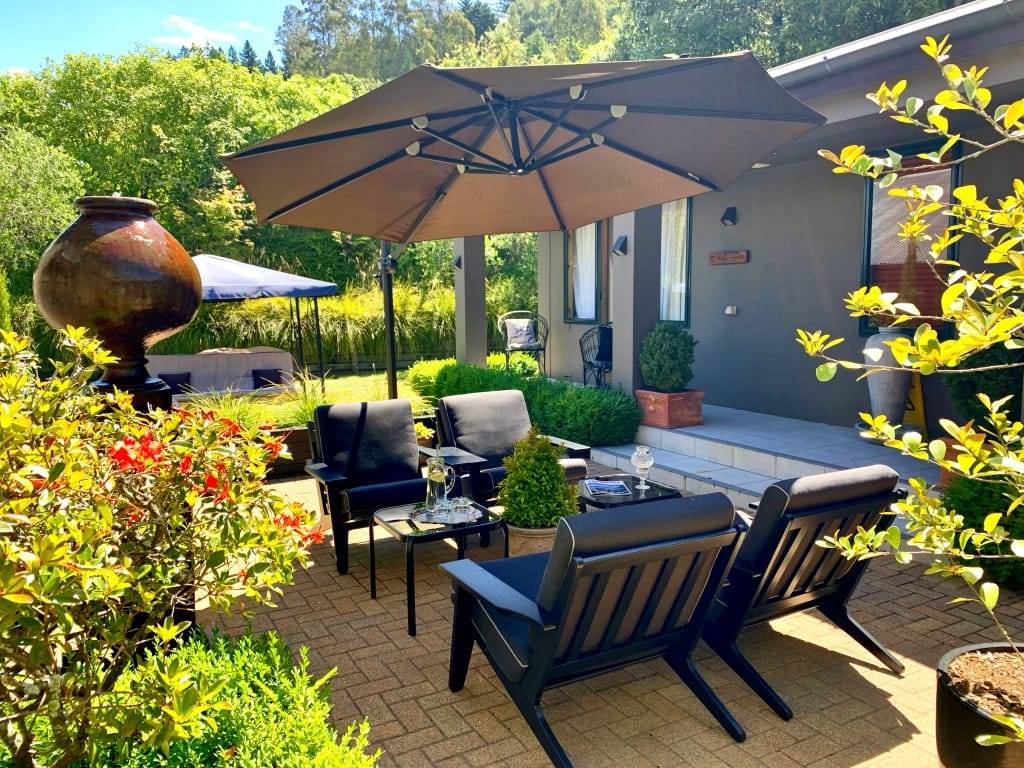 Right there in the billiard room you will also find a few hundred DVDs to choose from, that is if you cannot find anything you want to watch on Sky or Netflix or you want to watch that special old movie.
You can soak up the sun in our courtyard or sit on the deck just off the lounge if you feel like a change of view from your own suite terrace or balcony too.
Depending on what suite you have chosen for your stay you can treat yourself to a spa bath overlooking Lake Taupo or recline in your spa pool taking in the views of the lake.
Explore our Accommodation